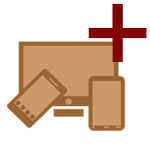 Websites require constant maintenance and attention.
Websites require updates, changes & general maintenance to keep the cogs turning. If you website is not updated or cared after it will become vulnerable to malicious attacks & generally lose performance in both speed and conversion.
Conor Tomkins Creative offer a range of support packages for different platforms. Putting your mind at rest knowing you are secure & future proof.
Emergency Support
Website issue? Complete fatal failure? Contact us.
We offer emergency support for a variety of platforms. Including WordPress, Magento & most other PHP platforms.
We offer a 24/7 service to diagnose and repair any fatal errors on your site. If your website is currently down or malfunctioning, please contact us with the emergency contact form below – we will response within 20 minutes.
Emergency Support Form We will respond within 20 minutes.